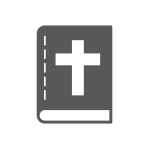 Proper interpretation of the Bible is key to our ability to please God, and we have an overview of some basic tools to aid you in your study.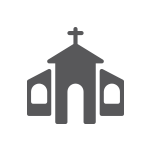 Our faith is a journey. Along the way we may benefit from resources that inspire and encourage us, enabling our faith to grow and deepen.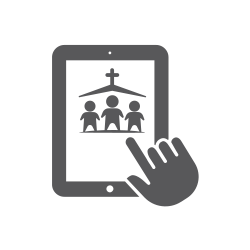 The way we receive information continues to change and developments in media have made it easier for us to stay connected.
A study Bible is an invaluable resource for studying the Bible. All serious Bible students and teachers need to possess one of these. Inside are a number of tools that are not found in most basic bibles, such as parallel and cross reference scriptures, and historical information on biblical figures, places and events. Below are recommendations of a few reputable study Bibles.
A concordance is an alphabetical list outlining all passages of Scripture where a particular word is used throughout the Bible.
A Bible dictionary defines terms, places, and people in the Bible; and often gives you background that you might not know otherwise.
A great way of learning more about the Bible is to pick a topic of interest and find a Bible study prepared on the subject by a reputable theologian.
Commentaries are interpretations of the Bible from the authors' view. While helpful to interpretation, they should not be used as primary sources.
The bible was written by and about people who lived a very different cultural experience than we do—context is key to proper understanding.
Biblical history is very much tied to the geography of the lands where the events occurred. Maps offer an added understanding of the biblical journey.
One of the great things about being a Christian is that you are not alone. There are a host of other Christians pondering the same questions and navigating the same experiences as you. Fortunately, we have others to share insight into their practices and thoughts on how we can remain grounded in Christ no matter the events of the day. Below are just a few to bookmark.
The most important method of teaching our children to know Christ is to live it daily and to grow in Him together as a family.
Strong marriages make strong families; and creating strong marriages require a commitment to God's simple plan for marriage—keep Him first.
There are an increasing number of ways for women to steep in the Word of God beyond Bible studies including apps, blogs, and retreats.
Christian media is varied and the importance of its availability has increased as sound doctrine has become more and more invisible in the mainstream. Here are a few options for broadcast networks, publications and technological resources.
The Gospel is being broadcast on television. The following networks are esteemed programming channels among members of the body.
There are too many publications to list. However, these two can be of use to those interested in evidences and a listing of our sister churches of Christ.
Tech-savvy students of the Bible might enjoy software that puts a multitude of resources at their fingertips. These programs are great for preachers.
INSTAGRAM
Something is wrong.

Instagram token error.
10:30 am - Worship Service
TBD - Early Service
7:00 pm - Bible Study

 

for all Sign up & follow us on social media
for updates!